ITIL atau Information Technology Infrastructure Library (Bahasa Inggris, diterjemahkan Pustaka Infrastruktur Teknologi Informasi), adalah suatu rangkaian konsep dan teknik pengelolaan infrastruktur, pengembangan, serta operasi teknologi informasi (TI). ITIL diterbitkan dalam suatu rangkaian buku yang masing-masing membahas suatu topik pengelolaan TI. Nama ITIL dan IT Infrastructure Library merupakan merek dagang terdaftar dari Office of Government Commerce (OGC) Britania Raya. ITIL memberikan deskripsi detail tentang beberapa praktik TI penting dengan daftar cek, tugas, serta prosedur yang menyeluruh yang dapat disesuaikan dengan segala jenis organisasi TI.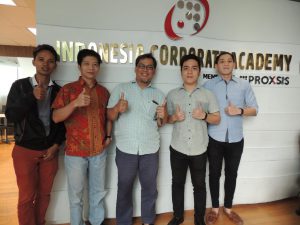 Pada 30 Juni 2007, OGC menerbitkan versi ketiga ITIL (ITIL v3) yang intinya terdiri dari lima bagian dan lebih menekankan pada pengelolaan siklus hidup layanan yang disediakan oleh teknologi informasi. Kelima bagian tersebut adalah:
Service Strategy
Service Design
Service Transition
Service Operation
Continual Service Improvement
Berdasarkan hal tersebut ITG.ID Learning Center member of Proxsis melaksanakan Public Training IT Infrastructure Library berlokasi di ITG.ID Learning Center Permata Kuningan periode 04-06 September 2017.